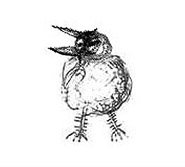 This text is published in collaboration with Latinart.com; originally published on March 5, 2008.
Curator: Juan Devis
Banco de la República – Museos de Arte y otras colecciones
September 5, 2007 to March 5, 2008
http://www.artenlared.org/
The exhibition Net Art in Colombia: It's Ugly and Doesn't Like the Cursor curated by Juan Devis consists of online projects developed by Colombian artists who approach the Internet as a medium worthy of aesthetic exploration, as well as a tool of dissemination. While some members of online new media communities in different parts of the world might consider the term "net art" historically and geographically specific, as it becomes obvious in this exhibition, the term is still at play in online culture with diverse interests, and it need not be considered part of the past. Devis contextualizes the exhibit as an expanding discourse driven by conceptual preoccupations closely tied to political interests.
Devis took two years to organize this exhibition for Colombia's Bank of the Republic, being aware that he has not lived in Colombia for many years; he currently resides in Los Angeles. This reality provides him, simultaneously, with critical distance and cultural insiderism that he has utilized to choose critical work which at times is aesthetically pleasing; although, as the title of the exhibition implies, aesthetics is not the primary preoccupation of all the artists. The result is a carefully selected survey that reflects on the politics of Colombian culture.
The exhibition, which is inspired by an early net project titled Neme: It's Ugly and Doesn't Like the Cursor (2000) by Santiago Ortiz is divided into six categories: "software art", "open source and copyleft"; "mapping, crawling and remixing"; "networks and cities"; "transmissions"; "uploading death" and "play with me". The themes frame the critical practice of Colombian artists who use new media technology and established critical models to develop work that is relevant to their own reality.
For instance, Slow (2006) by Andrés Burbano, Camillo Martinez and Gabriel Zea is an online resource dedicated to support the development of projects with the use of open source software such as Pure Data, Processing, Open Office, and the well-known browser, Firefox. Upon entering the website, one of the most interesting areas for the online user may be the archive of e-mails that have been exchanged by people invested in learning how to use free software; here, one notices the tensions that develop in online communities. While this may be common in various areas of the world, the e-mail archive provides a specific window to a community of South America.
Other artists who are part of the exhibition use the Internet as a vehicle for dissemination, specific to national politics. Devis has dedicated the section "networks and cities" to Colombian networked practice. Popular de Lujo (2003) by Juan Esteban Duque, Roxana Martínez, and Esteban Ucrós is an online resource that publishes texts and organizes conferences for Colombian communities, designed to bring together diverse groups that would otherwise remain segregated; in similar fashion Bogowiki (2004) by Alejandro Forero Cuervo is a member driven resource where people living in Bogota can update and create articles relevant to their locality. Much like all other wikis, this one relies on the contribution of the community to develop interesting articles about places throughout the city.
The investment in political work is a link between the city and networked culture in the project Radio Fantasmas (2002) by Leonardo González, Alejandro Quintero, and Carlos Osuna. The project consists of scheduled radio broadcasts that the collective organizes in different parts of Colombia promoting the use of emerging technologies, aimed to spark an interest in diverse groups. Their ultimate goal is to travel to various parts of Colombia as well as other countries of South America to introduce radio broadcasting and other emerging media, and in this way be able to promote a critical approach to particular realities.
A critical approach is the pivotal element in Vanishing Point (2005) by Mauricio Arango and Tricolor v7 (2007) by Cynthia Lawson Jaramillo; both projects entertain the role of journalism in the everyday. In Vanishing Point, users can access news articles from different parts of the world, and in Tricolor v7, they encounter a newsfeed focused on the politics of Colombia that takes the shape of the Colombian flag; the feed is updated every six minutes. These projects are direct reflections on the ongoing influence of news media, in the politics of the country as well as the world.
Violence, which has been part of Colombia for decades due to drug trafficking as well as instabilities in the governmental and educational systems, is by no means absent in this exhibition. Devis has chosen polemical works that touch on the harsh reality that Colombia currently lives. Two projects that stand out for their audacity and blunt acknowledgment of ignorance and indifference as major cultural problems are Sida/ Aids (2005) by Santiago Echeverry, and Death 30 Times (Muerte en Treinta Tiempos) (2007) by Claudia Salamanca. Sida/Aids consists of an e-mail received by the artist in which he was told that he contracted Aids when he had sex with a man supposedly named George Tower. The e-mail informs Echeverry that he got what he deserves and that he should think twice before going to bed with others. The animation takes key terms from the e-mail message, which, when the user mouses-over, reveal other words that contradict or complement the content. The end result is a psychological play on the hate mail, which can be read as a commentary on the necessity to educate people about Aids. Death 30 Times remixes video footage of the Mayor of the City of Roble who made a plea to the President of Colombia, Álvaro Uribe. The Mayor was given 30 seconds to talk about education, but, instead, he chose to declare publicly that he had received a death threat. Apparently, nothing was done about this, and thirty days later the Mayor was killed. Salamanca takes a structural approach and remixes the thirty seconds into thirty sections in her two video remixes. As Devis notes, it is peculiar that it was also thirty days later that the Mayor was killed. This video is a direct commentary on the politics of Colombia—and the indifference that is at play in the government. One has to wonder why nothing was apparently done to protect the Mayor, based on the argument posed by Salamanca.
Perhaps the most striking realization of the exhibition is the fact that some of the participants are not necessarily artists. Projects like Bogowiki, and Radio Fantasmas do not depend on the art institution for validation. And as Devis himself acknowledges in his essay, artists such as Tupac Cruz, who developed, Vallenato Tántrico, which consists of a series of animations meant to be remixed live for an audience, did not expect to be included in an art exhibition at all.
Along these lines of crossing over to unexpected paradigms we encounter the last category "Play With Me," in which the current aesthetics of gaming, mainly driven by consumer and entertainment culture, are active. Only in this case, the works are not actual video games. An example is Play With Me (2004) by Rafael Puyana. In his project the user can manipulate different parts of a male figure. One can change the color of the eyes, hair, as well as his sweater. Gaming is questioned here due to the simplicity of the interface: there is no point other than to explore how far one can manipulate the subject and because of the limitation of interactivity, one inevitably questions the point of the project, and of gaming, itself. Another example within these lines is Sounds and Energies (Sonidos y Energias) (2003) by Santiago Ortiz. Here, the same principle of playing with simple objects are in effect as well, only the objects no longer resemble a person, but platonic solids, or simple geometrical shapes, which are manipulated to create soundscapes. Some of the projects by Ortiz resemble mixing consoles, which the user can manipulate to create ephemeral music compositions. Overall, many of the interfaces developed by Ortiz feel like testing grounds for more complex interfaces. And this allows the user to become aware of the building blocks necessary to create gaming environments like Second Life.
Other gaming projects included in the exhibition are overtly political. Tactics of Irregular War (Tacticas de guerra irregular) (2004) by Juan Ospina González AKA Piter Wilson, for example, uses the language of gaming to comment critically on the violence in Colombia. Being aware of the abstraction provided by games like Backgammon, Checkers, Chess as well as card games, the artist decided to create an interface in which the users, if they are to play to win, must participate in scenarios simulating massacres, kidnappings and cold murders.
The concept of net art worth exploring solely as a medium striving for autonomy may not be the main subject of preoccupation of Colombian artists—at least, this is the premise one senses from Devis's selections. Viewers are inclined to argue that the participants consider the Internet primarily a tool, which they realize will redefine the way their message is understood as part of online activity, and in this way Devis's curatorial premise is reaffirmed, while also exposing a paradox that takes place in art practice recurrently: as emerging activities or aesthetics attain recognition in cultural institutions such as the arts, they also begin to lose their immediate effect in the community or locality where they started, and find refuge in a rhetorical space, where the privileged few can ponder upon aesthetics with specialized language. This has been a constant preoccupation of artists in the past, as can be argued following criticism of previous practices such as Conceptual Art, for instance, by art critics like Alexander Alberro and Blake Stimson in their book Conceptual Art: A Critical Anthology (1999). Stimson, in particular questions the actual relationship of conceptualism to the real world, as well as the real change that conceptual artists, specifically from the New York scene brought to the arts during its heyday in the seventies, because most of conceptual works were developed in or for the white cube. This preoccupation is relevant to the exhibition curated by Juan Devis mainly because he claims a connection to a conceptual paradigm in his approach to the online projects. However, the situation is quite different in the case of Devis. The participants, for the most part, are not in the white cube at all. And their work has already attained cultural value—prior to the exhibition—by the fact that communities participate in the ongoing development of their projects. In other words, unlike the preoccupation of artists who try to be part of the white cube because they consider doing so the only way to be recognized culturally (which is as Stimson explained was expected of art practices like conceptual art), participants in Devis's net art exhibition, while certainly having no problem with being acknowledged by the artworld, appear to understand that the true validation of their work lies on whether the communities they are targeting actually contribute to the projects; to further complicate the matter, if the artist's ultimate goal is to be part of the artworld, the only way that they can achieve this is if, and only if their projects are successful outside the artworld, to then crossover. This is true of works like Bogowiki as well as open source projects like Slow. But to be fair, while some participants may not be preoccupied to eventually be accepted in some form by the art institution, others do appear to be interested in assimilation; this is more of a personal issue. Only time will tell how effective these projects are now that they enter the discourse of art internationally thanks to their availability online. Furthermore, the projects demand respect for Colombian culture from those who are viewing the online exhibition from the outside, and exposes how preoccupations about art practice that have been at play in other areas of the world need not apply to Colombia, although it is evident that some interests do crossover.
What is most evident in the exhibition is the interest by artists to bring together art and new media as powerful partners to create a space where critical reflection can reach diverse people across classes. Indeed, I feel that I've learned a lot about Colombian culture by spending time with the selections featured in this exhibition, and I did not need to travel to Colombia to understand the interests and the messages that the participants are interested in communicating. I would certainly learn more if I were able to visit Colombia while contemplating the works, but the sensitivity with which the online exhibition is curated facilitates better understanding of the complexity of culture in Colombia, not only in terms of their own politics and history, but also in terms of global development. The exhibition aims to debunk myths and stereotypes; and Devis successfully contributes to online practice that is invested in appropriation of material in the name of critical reflection, as opposed to mindless consumerism supported by data mining and other forms of online activities where the user is constantly asked to contribute personal information in order to become a more efficient consumer.