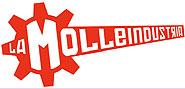 This PDF file is released in collaboration with a minima:: new media magazine, published in English and Spanish. For more information on the publication, please visit aminima.net
Spanish below
Molleindustria is a project that takes aim at starting a serious discussion about social and political implications of the videogames. Using simple but sharp games we hope to give some starting point for a new generation of critical game developer and, above all, to test pratices that can be easly emulated and virally diffused. So far we have published nine games (four of them are available only in italian), some theoretical essays and other web-based project like Mayday NetParade or where-next.com.
A spectre is haunting the net: the spectre of political games. Small and viral online games able to spread dissonant messages. They emerge and disappear in the ever-changing world of the blog, forum and mailing lists. Sometimes they are blended into the undeground gamedesign scene, sometimes they pop in the glossy pages of popular magazines, sometimes they are disguised as works of art.
I'm talking about a spectre because political games don't exist, or better, they have always existed: every video
game – as every cultural product – reflect author's ideas, visions and ideologies. Every video game is essentially political.
Why super Mario is a plunder? Has anybody ever seen him fixing a pipe? He probably fit better into the shoes of a rampant Wall Street broker, a social climber who attack every being that comes across his path. His eternal dissatisfaction, his continuous run, his orderliness in killing enemies sounds suspicious. In the typical level-based structure of arcade games we can recognize some qualities of the yuppie ideology: success is like a ladder that gets harder and harder to climb. There are many partial achievements but the whole plan is often difficult to understand. Individualism, competition an accumulation of useless points are constant. It's the neo-liberal short-sightedness, the means that becomes the end, the carreer, the 80's dream.
————–
English above
Molleindustria es un proyecto que tiene como objetivo iniziar una seria discusión sobre las implicaciones políticas y sociales de los videojuegos. Utilizando juegos simples e ingeniosos intentamos proporcionar un punto de partida a las nuevas generaciones de desarrolladores de juegos críticos y, probar prácticas que puedan ser fácilmente emuladas y viralmente difusas. Hace tiempo publicamos nueve juegos (cuatro de ellos están disponibles sólo en italiano), algunos ensayos teóricos y otros proyectos basados en la web, como Manday NetParede o where-next.com.
Un espectro merodea por la red: el espectro de los juegos políticos. Pequeños y ágiles videojuegos online que pueden expandir mensajes disonantes. Los vemos emerger, desaparecer y aflorar en la espumeante galaxia de blogs, listas de correo y portales. Unas veces se esconden en lo más profundo de la escena videolúdica amateur, otras veces aparecen en las páginas de las revistas de cotilleos, otras veces se disfrazan de obra de arte.
Se trata de un espectro porque los juegos políticos no existen, o mejor dicho, han existido siempre: cada videojuego -como cada producto cultural- refleja la visión del mundo, las convicciones y las ideologías de los propios autores. Cada videojuego es esencialmente político.
¿Por qué super Mario es un fontanero? ¿Se le ha visto alguna vez ajustar un tubo? ¿No estaría mejor poniéndose en el lugar de un jugador de bolsa de Wall Street, un trepa social que ataca a cada criatura que se encuentra en la calle?
Su eterna insatisfacción, su continuo correr por plataformas, la sistematicidad con la que liquida a los adversarios nos resulta sospechosa. En la típica estructura de los niveles de juegos Arcade podemos encontrar algunos personajes importantes del yupismo: el objetivo sólo se puede conseguir a través del éxito parcialmente representado por niveles rígidamente secuenciales. La agresión, el individualismo y la acumulación están siempre a la orden del día. Es la miopía liberalista, el medio que se vuelve mensaje, la carrera, el sueño de los años 80.