This is a special feature focusing on how the Aesthetic of live VJing extends into the space of commons and open source.
The collective FUSS based in Berlin Madrid, offer us Ambientador.
Ambientador is a software application created with Flash. It started as a VJing tool for live performances and most recently FUSS! released an online version for dowload:
http://www.ambientador.de/download_en.html
Main page:
http://www.ambientador.de/ambientador_en.html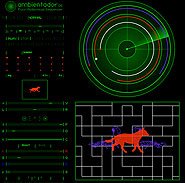 Ambientador is an ambient generator, a machine for the creation and display of real time audivisual compositions. Ambientador can be used as an instrument but it is also able to create independent automatic compositions. Ambientador had been developed for the research of audiovisual environments.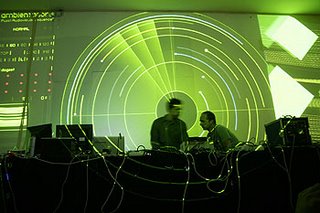 FUSS! is a collective which develops sensorial communciation events. It was founded in 2004 by Raúl Marco, Timo Daum and Guillermo López. Using ambientador–an audio visual self-created tool–they perform audivisual sessions in different formats.
They have participated in Festivals in several countries like Mapping Festival 06 (Geneva), Sonar 05 (Barcelona), Liquid Video 05 (Berlin), Viper Festival (Basel), Interactiva 05 (Mérida, México), Decibelio Festival, Sensomusic Festival (25th Anniversary Café del Mar) (Madrid), LGQ 06 (Valladolid), Pisotearte (Madrid), among others.
http://www.ambientador.de/fuss_en.html
http://www.ambientador.de/ambientador_en.html
Download:
http://www.ambientador.de/download_en.html
Related important event:
Liquid Video, http://www.liquidvideo.de